Kidstuff Playsystems was awarded a contact by the General Services Administration of the federal government to provide play equipment, site furnishings, safety surfacing and installation services to eligible agencies. Kidstuff Playsystems, Inc. holds contract # GS-07F-0452N. This contract was awarded as the result of negotiations with GSA. Using this contract, eligible agencies can purchase from Kidstuff at highly discount prices.
Those eligible to purchase on the GSA contract are federal agencies and federally recognized Indian tribes. Those impacted by natural disasters are also eligible to utilize GSA contracts.
For more information about GSA discounts, Visit GSA Advantage

GSA Contract Number: GS-07F-0452N
or contact:
Richard Hagelberg
1-800-255-0153
rhagelberg@kidstuffplaysystems.com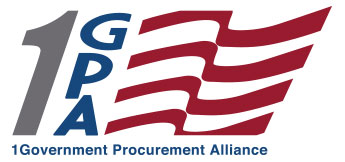 1GPA (Government Procurement Alliance) is a non-profit national governmental purchasing cooperative which negotiates with vendors and awards contracts which member public agencies can use to purchase goods and services at significantly discounted prices. Kidstuff Playsystems has had 1GPA contracts since 2013.   We were awarded contract # 18-04P-05 in 2017. Any public agency (school district, town, city, etc.) can join 1GPA at no charge. Vendors pay a small fee which supports the organization.
Public agencies can learn more about 1GPA at www.1GPA.org or by calling 1-866-306-3893.